How I miss April Showers… Of course here in AZ we NEVER get the showers, unless you are standing in yours in you bathroom, LOL.
Remember the Meet & Greet we had a couple a weeks ago? Well if you didn't see the pic I shared on twitter, here is one from the evening :)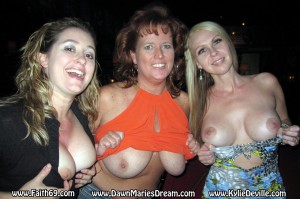 I am doing Member's Cam on Thursday at 7 PM AZ time, so stop by and join me.
So, have you enjoyed the updates I have been doing lately? Have any suggestions? What would you like to see more or less of??? Let me know, I am listening…..
Hugs and Kisses,
Dawn Marie
http://www.dawnmariesdream.com