I apologize also for not having a cam show the last several weeks. First I was dealing with my Dad being moved to Hospice and then going home to KY for his funeral after his death and then my work schedule was a conflict. I have a conflict the next two Thursdays and will be doing Cam on Wednesday instead, and the means tomorrow :) So join me on Cam at 7 PM. Just go to my site and follow the links to Cam and Join me for an hour of fun :)
Now for the fun stuff, did you see my update in the Fishnet Dress? I received a lot of email and messages with this update, I think most of you liked it! And hubby reworked my Orgasmic Compilation, check out all the hot Orgasms, hehe.
Oh yeah, here is a pic I tweeted on Saturday, my first drink of the night..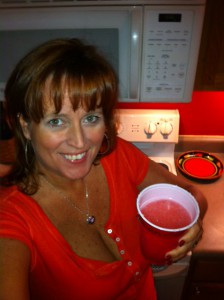 Hugs,
DM
http://www.dawnmariesdream.com