Just wanted to post a few pics here that I have shared with Twitter lately.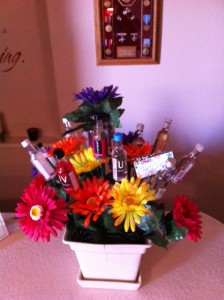 This one is a gift I made for a g/f's 40th birthday and it had 18 mini flavored vodkas.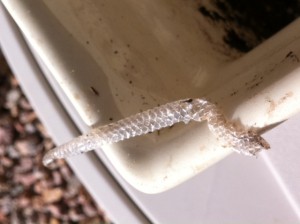 This I found on a planter in my yard and a friend told me that yes it is from a baby rattler, YIKES!! Y'all know how I feel about snakes, so I guess it is time to move, LOL
I have been doing more Private Cam lately, if you would like to set up a time for a PRIVATE show, simply email me and we will set some up. I also have set up Skype, so if you would rather do a show that way, I can send you the details on that too.
Also, you can talk to me on the phone if you like at NiteFlirt. Call me and get naked and naughty with me.
Phoenix Meet & Greet January 4, come join me for a drink!!
So with the holidays upon us, I hope you have a safe and festive new year!
Hugs and Kisses,
Dawn Marie
http://www.dawnmariesdream.com
Follow me on TWITTER!!