I was so lucky to be able to go the the Sweet 16 and Elite Games here in Phoenix on Thursday and Saturday. I want to thank my Member/Friend Stan for asking me to accompany him again to the tourney. The Louisville/Florida game was just crazy, I didn't think Louisville was going to be able to pull it off, but they did at the very end.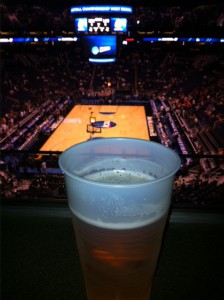 This week I am working Monday and have errands to run afterwards. Tuesday I have to close at work. Wednesday I am covering an early shift for a co-worker and then going to a Spring Training game with a few friends. Thursday and Friday I will be at the Phoenix Forum all day and Saturday we have a Phoenix Meet & Greet. Oh and KY plays Louisville on Saturday, GO KY!!
Oh and I did do something kind of naughty this past week, vbeg. We had a friend over and we sat around the fire pit having a few drinks and great conversation and laughs. This is someone that I have been kind of flirting with and have seen him on a few occasions over the past year. Well when it was time for him to go, I walked him through my garage to his car which was parked in the driveway. A goodnight kiss turned into more kissing, all of this while standing in my driveway. We decided to move inside the garage and continued our making out. We heard a noise outside so I closed the garage and back to business we went, hehe.. We both ended up with our shirts off and his pants down and there I was in my garage giving him a blow job. It was so freakin' hot and exciting, so much that I even swallowed and we all know how often I do that, hehe… Perhaps I can twist his arm to do a bit more the next time we see each other :)~
Lastly I will be back to my regular Cam Schedule the first week of April, just been a hectic two weeks…
Have an amazing week everyone and stay safe.
Hugs & Kisses,
Dawn Marie
http://www.dawnmariesdream.com