It is Spring and I am loving in here in AZ, it has simply been beautiful. I know there are a lot of areas around the country that is still dealing with cold weather, my son in Chicago had his second day of snow, but AZ is AWESOME!
We celebrated St Patty's Day with our friends Rachel and Buzz Aziani. It almost didn't happen as someone, me, forgot my license. The bar we went to was not letting me in without my ID. After we walked away and tried a few different things, Rob went up to a police office and was able to talk him into letting me in, LOL. It was crazy, seriously I am flattered but there is NO way in hell I don't pass for over 21, hehe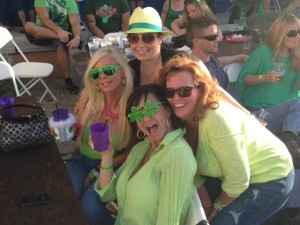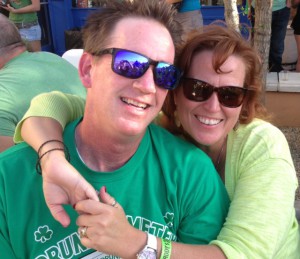 Last weekend we took in a Cub's/Angels game and the weather could not have been better.

So the spring has gone well so far :)
I have changed the time of my weekly MEMBERS CAM to 6PM AZ time, still on Thursday. Remember if you are a current member to mine or any Dreamgirl site, you can view my Members Cam for free.
And if you are NOT a current member of my site, if you JOIN you get access to ALL the Dreamgirls and the Dreamnet Amateur Archive Page.
So, I am going to Vegas next month, if you are in the area and would like to come out and have a drink with us, email me..dawnmarie@dawnmariesdream.com
Hugs and Kisses,
Dawn Marie
CHECK OUT my tan lines in my latest update!!