Look at me, updating my blog again :) woohoo!! So as you know if you have read my blog that I joined a running group. We are currently running 90 seconds and recovering two minutes and then doing it again. My goal has always been to do better than the last time I ran. Wednesday I ran 5.5 of the 6 90 second runs. Now I know this might not sound like much to some, but I am very proud of myself and the progress I have made. Last night I ran 7 90 second times, woohoo, go me.
I also have been tracking my total steps and trying to get at least 10,000 steps in each day. And let me tell you, that is not as easy as it sounds, LOL. Since starting my tracking on April 29th I have met my goal every day but one :( Last night after my running group I had still not met my goal, so I went to the gym and rode the bike for a bit to meet my goal and I did it. I ended up doing 7.5 miles on the bike and exceeded my goal for the day!!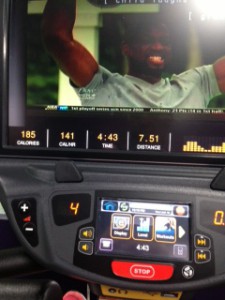 Tomorrow is Cinco de Mayo, do you have anything planned? I believe we are having drinks with friends, getting our day drink on ;) If you do go out, be safe.
Hugs & Kisses,
Dawn Marie